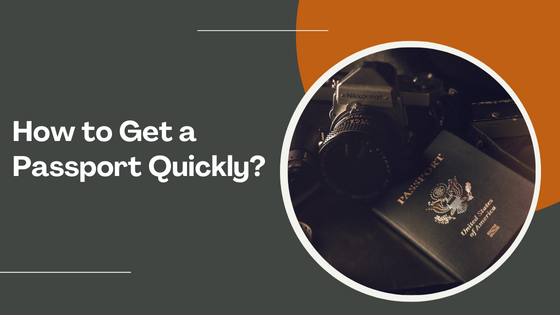 Need A New Passport Fast?
The State Department recommends that you apply for a U.S. passport at least three to four months before your international departure date. You can begin the process as early as four months in advance, but depending on your circumstances, you might want to apply even earlier than that.
How Long Does It Take To Get A Passport?
Getting a passport takes anywhere from one week to two months, depending on how quickly you apply and what type of service you choose.
To get a new passport as quickly as possible, choose the "expedited" option when filling out the DS-11 form online or at an application acceptance location. You'll have to pay extra for this service (which costs an additional $60), but it's well worth it if you're traveling within three weeks and can't wait the regular amount of time for processing. If you don't need your new passport immediately and can wait about six weeks for processing, choose the regular option instead.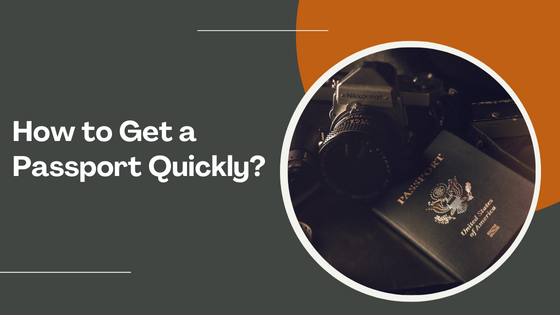 Getting Your Passport Fast
The process of getting a passport can be daunting. The application process itself can take several weeks, and when you're in a hurry, you may be tempted to turn to less-than-reputable firms that promise fast service.
But it's important to know what you're getting into before spending your hard-earned money on a service that could end up costing more than the government's expedited fees.
Here's how to get a passport fast:
There are companies that offer services that can get your passport in as little as 24 hours. However, there are catches: These companies require an extra fee over the standard $60 expedited passport fee (or even more). They also will not guarantee delivery within 24 hours. You'll have to wait until after the weekend for Monday delivery or Tuesday for Tuesday delivery. And if you don't live near one of their offices, there may be an additional charge for picking up at a UPS store or other location.