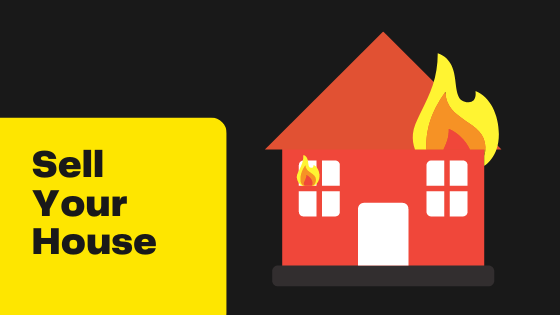 Sell Your Fire Damaged House
Are you unsure what to do with your fire damaged house? Are you considering selling it but are not sure where to begin?
Selling your home after a fire damage can be a challenging experience especially if you are a first time home seller or if you are overwhelmed with the rebuilding process after fire damage. A high number of homeowners who experience a fire tragedy in their homes often prefer to sell their homes instead of making repairs.
Today, we are going to have a look at some of the reasons which push home owners to consider selling their fire damaged homes instead of repairing and keeping them.
No Insurance
A home insurance plan protects a homeowner from unforeseen dangers that may occur in a home such as fire damage, lightning strikes, storms, or other natural disasters. If you did not take any insurance coverage, you will not be compensated you for the loss incurred.
Cost Of Repairs
After assessing the extent of damage caused by the fire outbreak, a homeowner can calculate the cost of making repairs to see if it's affordable and worth the cost.
If the cost of repairs are too high and beyond a homeowner financial muscles, they will have no other better option other than selling the house "as is" to an investor.
Time To Do Repairs
How long will the proposed repairs last in order to bring the house back to its former glory? If the restoration repairs will take a longer time, homeowners prefer to sell their fire damaged property and move on to a new house.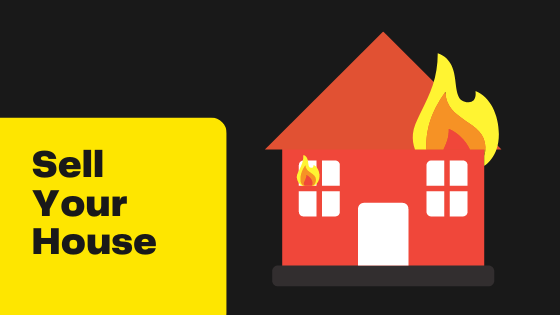 Such a decision makes sense especially when one has a big gamily and you are struggling to get somewhere else that is comfortable.
Sustaining Family 'Normalcy' During Rebuilding
For homeowners with a strong family relationship, many would prefer to sell their fire damaged house to go and start a new life afresh. Rebuilding from scratch helps to sustain a family "normalcy" as every family member contribution counts to the success of the rebuilding efforts.
Concern Of Recurring Issues (Or Other Issues Found Along The Way)
Going through a fire tragedy in your house is a traumatizing experience. Many homeowners especially those who are adversely affected by the fire damage tend to believe that they cannot fully forget about that incidence if they continue living in the same house.
Such concerns of a similar tragedy recurring in future makes them feel uneasy and pushes them to sell their fire damaged house to start afresh life somewhere else.
Benefits Of Selling Your Fire Damaged House To A Fire Damage Real Estate Investor
There are not many fire damage house buyer companies.
Most home owners are surprised to learn there is a company that actually manages the disposition (purchasing) of a fire (or flood) damaged home. There are a lot of benefits when contacting home buying companies to sell your fire damaged house as you can read from this article on www.chiangraitimes.com.
Here's a few reasons why it's worth considering these services whether you are insured or not:
Faster home closing
Fair and fast cash offers
Sell "As Is", no repairs needed
No commission or closing fees
Certified professionals who specialize in buying fire damaged properties